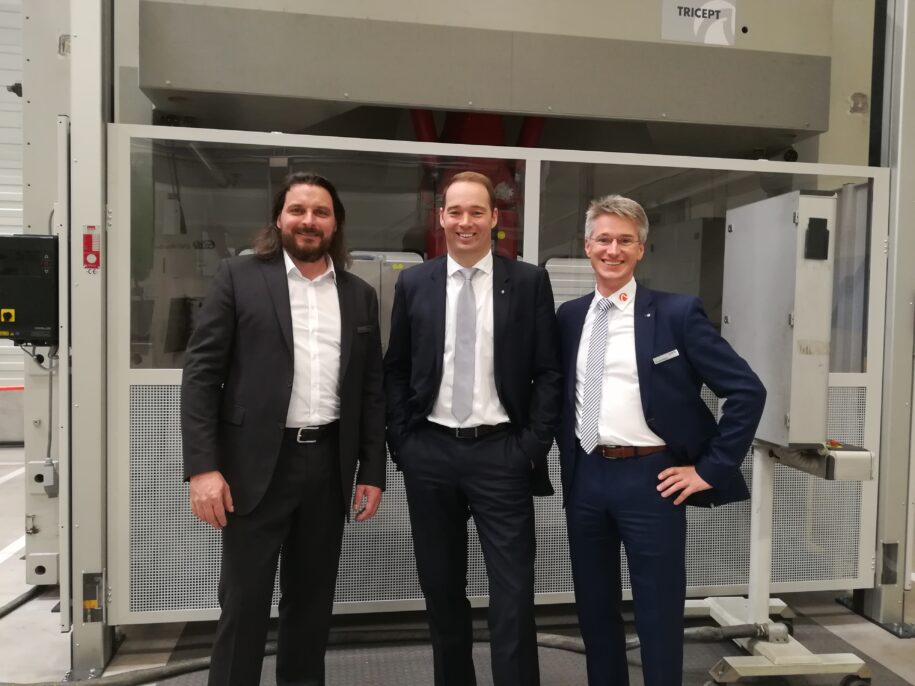 Official opening of the new RIFTEC facility in Geesthacht
12 April 2019 was a great day for RIFTEC GmbH in Geesthacht! – The new building at Mercatorstrasse, which is part of the Geesthacht business park, was officially inaugurated. A great opportunity for the HAI family to celebrate! Together with RIFTEC's managing directors, Alexander von Strombeck and Axel Meyer, HAI CEO Rob van Gils officially opened the new building.
A new building was the only solution
Our colleagues at RIFTEC GmbH are extremely successful and have managed to increase the order intake massively over the last couple of years. Naturally, a great team is needed for coping with full order books. A constantly growing workforce in Geesthacht meant that employees were rapidly running out of space. The old site was literally bursting at the seams.
New series production facility boasting 2,500 m² of floorspace
Some 7 million Euro were invested in the new building. The new series production facilities in Geesthacht need more space. With 2,500 m² of production space and 700 m² of office space, they now have ideal conditions. The team has also grown with the move to Mercatorstrasse: Around 35 RIFTEC employees are now dedicated to friction stir welding and special prototype orders.
Friction stir welding for e-mobility
Friction stir welding – one of RIFTEC's specialities – is an important joining process in the production of radiators for hybrid and electric vehicles. The new facility in Geesthacht is an important key pillar of HAI Group's e-mobility strategy.
The whole HAI family wishes the RIFTEC team in Geesthacht continued success at the new site!