Expect more:
Our casting technologies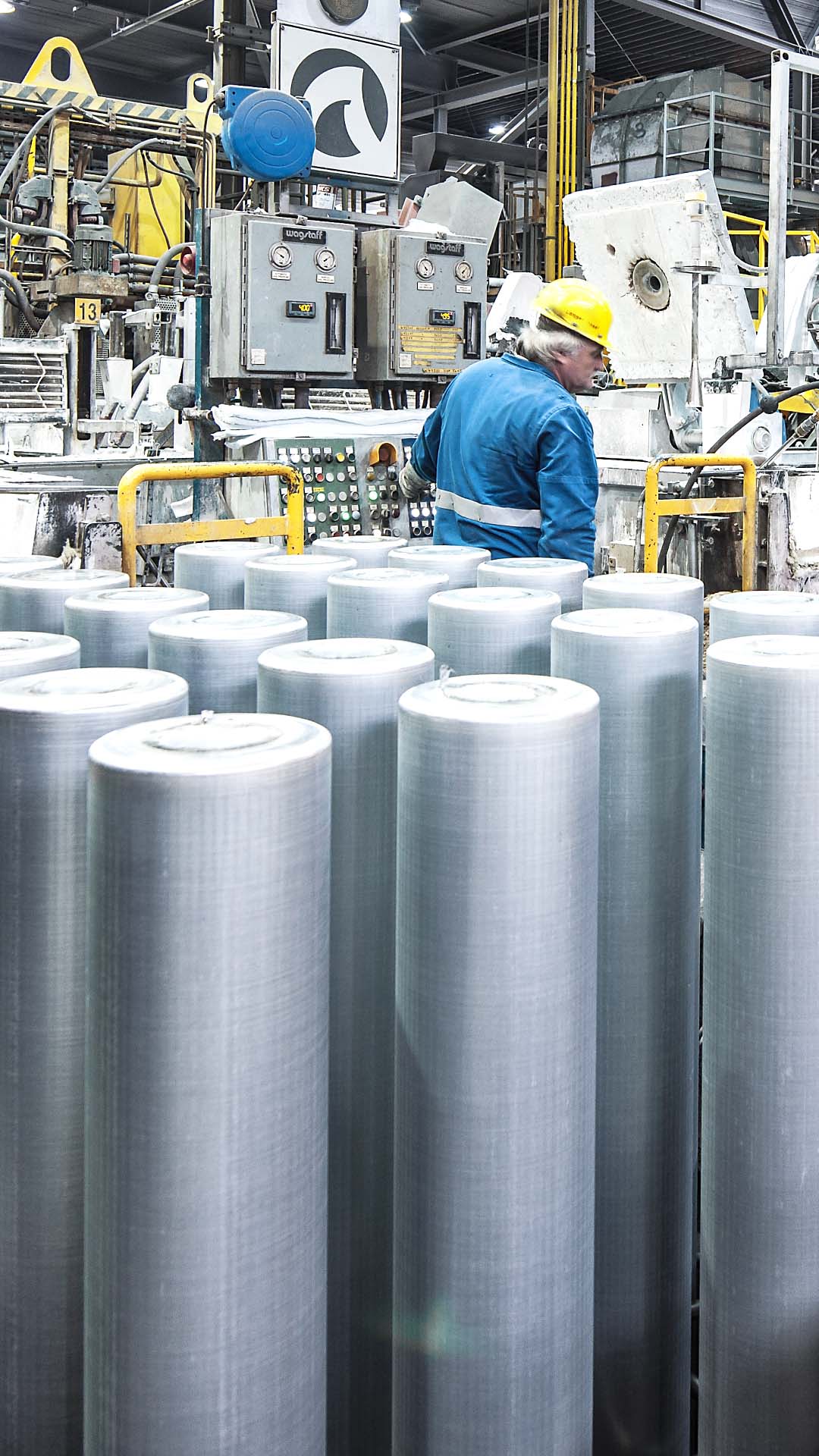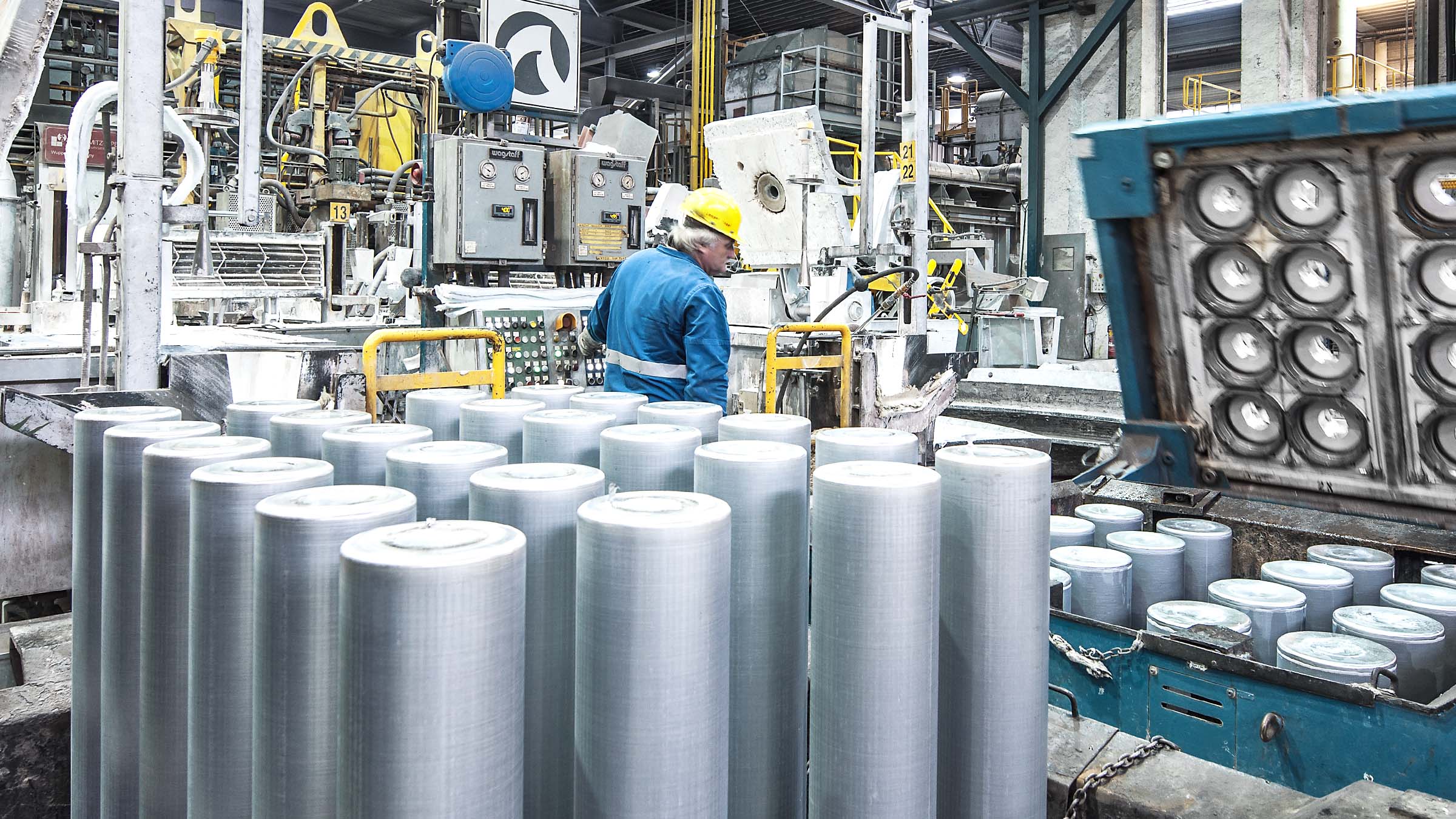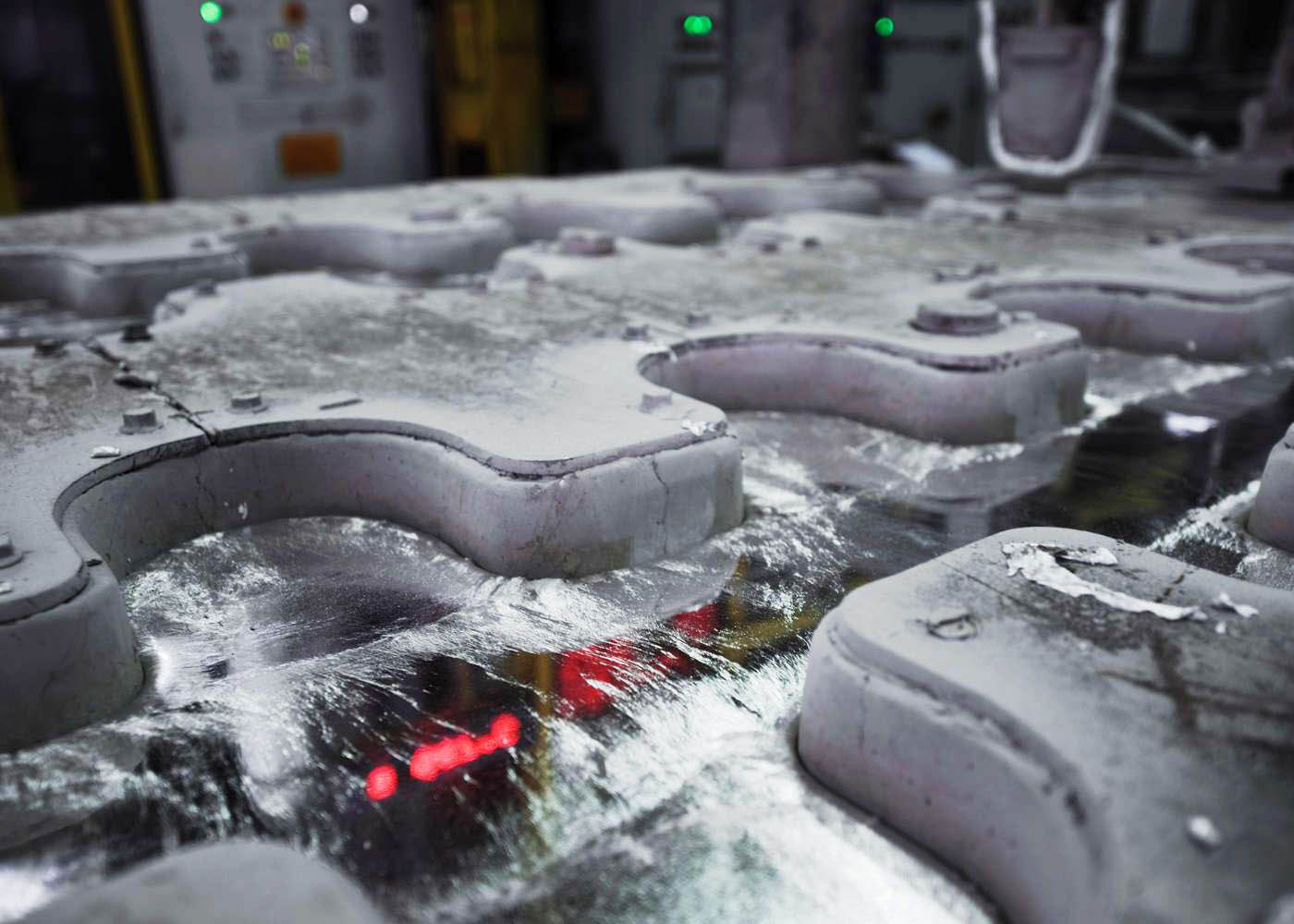 There's not much that we don't know about cast aluminium.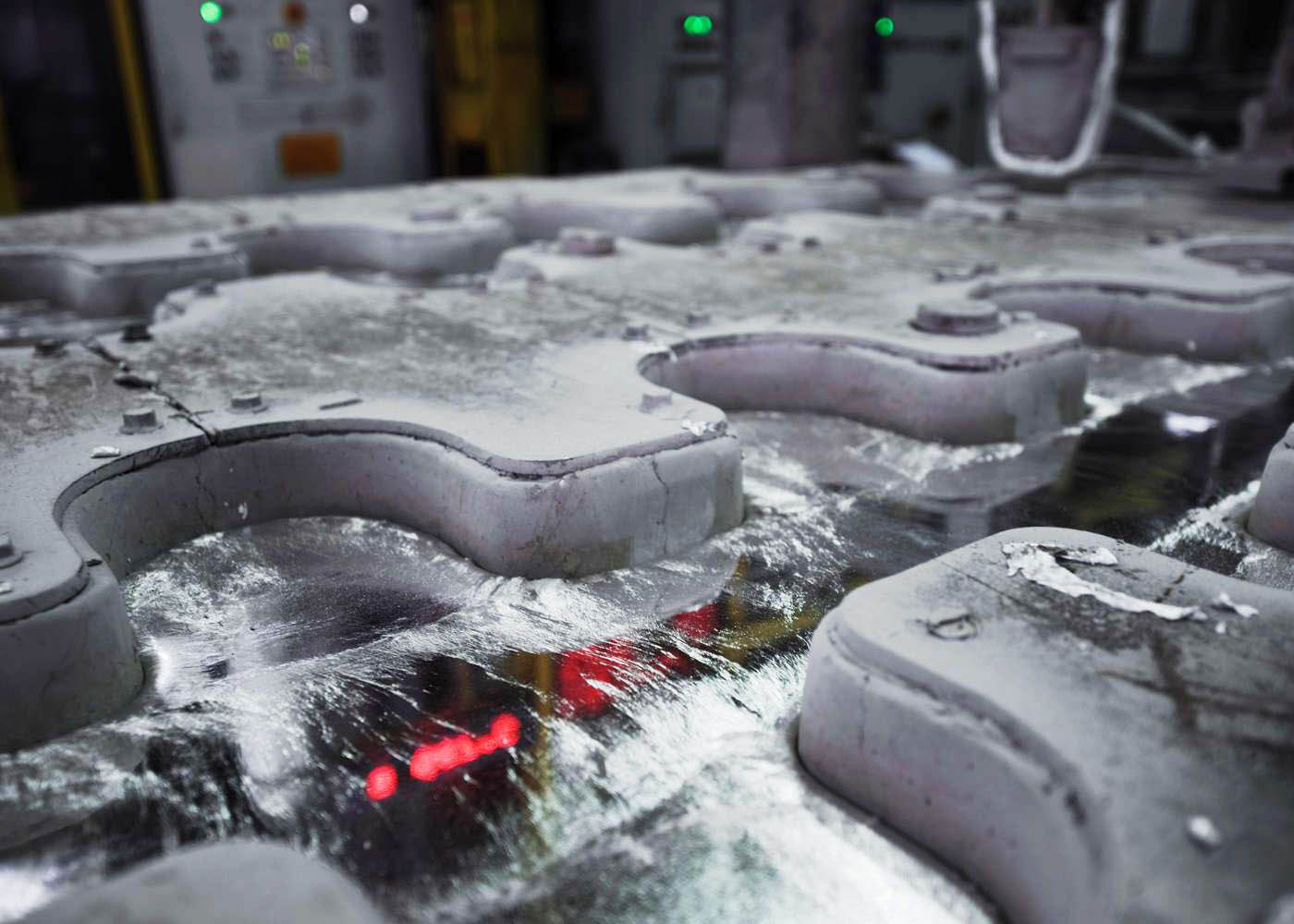 HAI has two of the most modern and flexible foundries in Europe which achieve extremely high annual production rates. At our sites in Ranshofen (Austria) and Santana (Romania) 250,000 tonnes of wrought and cast alloys is produced every year – in the form of cast round billets and rolling slabs, or as two-piece ingots. The latest technology is employed: from the two-chamber melting furnace to the hearth furnace with electromagnetic stirrer and the tiltable rotary furnace.
Consistently applied processes such as "Wagstaff AirSlip" guarantee ideal surface quality and optimum extrudability. Supply reliability and quality assurance go hand-in-hand at HAI: this not only includes foundry processes but also the recycling of aluminium scrap and the inspection and preparation of the scrap as well as melting, casting and homogenisation, including fully ultrasonic inspection. Its use of roughly 80% recycled materials as well as Co2-neutral primary materials makes HAI one of the businesses with the lowest Co2 emissions in the aluminium industry.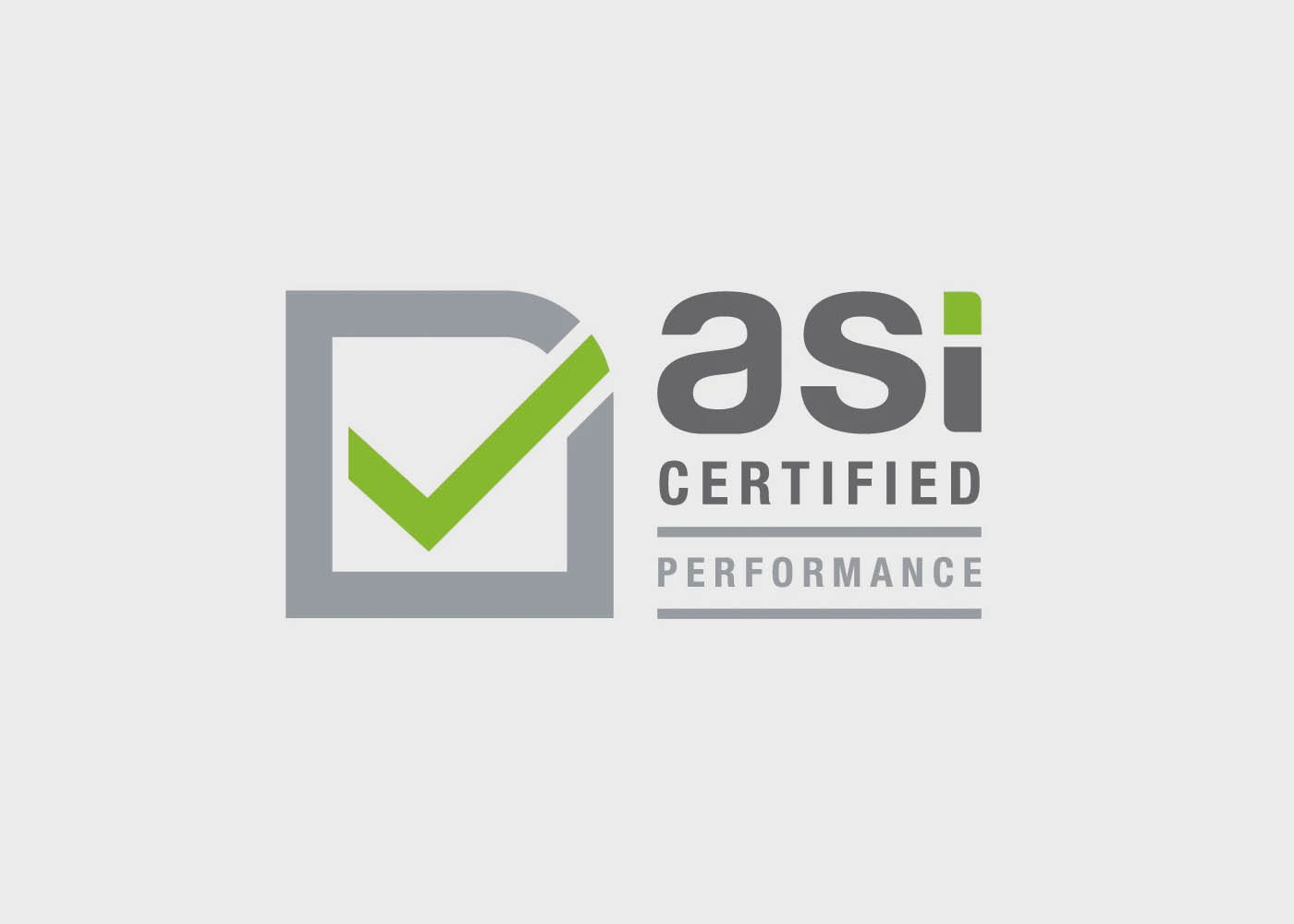 ASI Performance Standard certification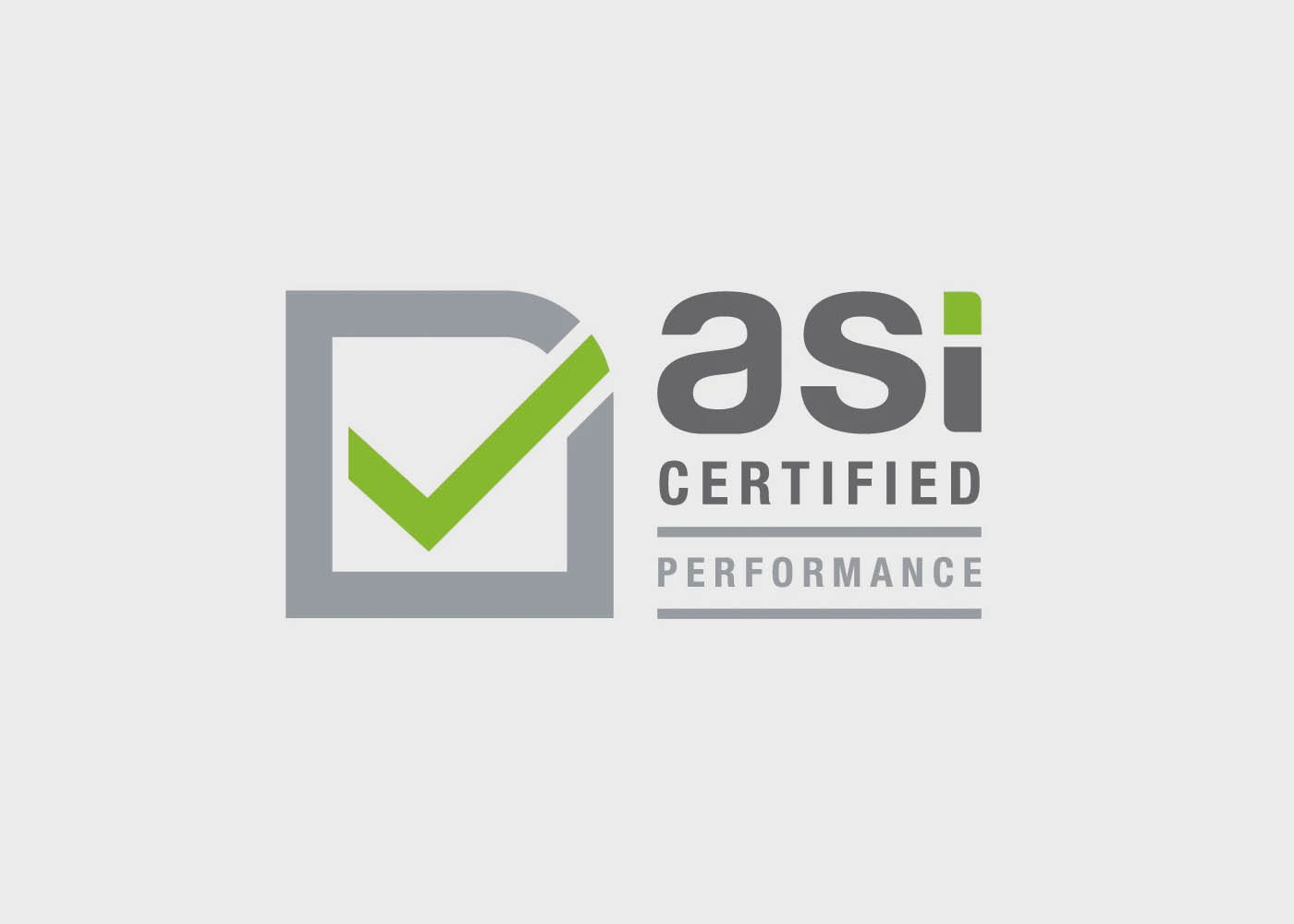 HAI has achieved Aluminium Stewardship Initiative (ASI) Performance Standard certification for its CASTING operations at the Ranshofen and Santana sites.
The official certification according to the ASI standard – one of the highest industry standards with regard to sustainability and responsible action in the aluminium industry – is a testament to the seriousness with which Hammerer Aluminium Industries focuses on sustainability throughout the aluminium value creation chain. HAI has laid the basis for the successful certification according to ASI Performance Standard through its consistent use of recycled aluminium. The use of recycled aluminium scrap enables the company to make a significant contribution to a sustainable aluminium value creation chain. The ASI certificate is proof of HAI's strong commitment to sustainable production.
"In view of our strong motivation to continually improve our business processes and make them sustainable, we are very proud to now be accepted into the ASI community. We focus intentionally on the continuous development of sustainable production processes. In doing so, we are complying with our commitments to ethical and social aspects as well as to the environment."
 Rob van Gils, CEO HAI Group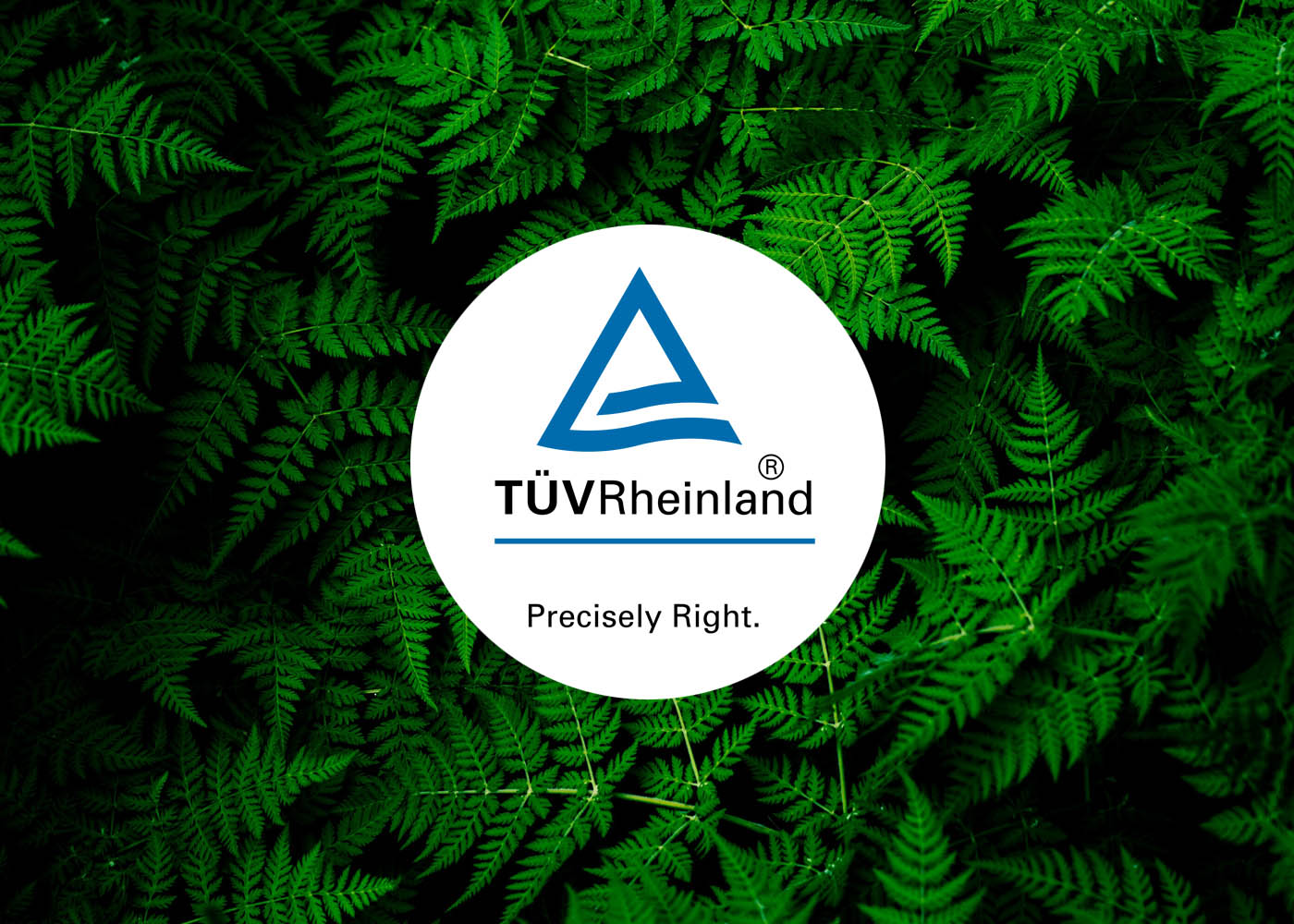 Certification by TÜV Rheinland Cert GmbH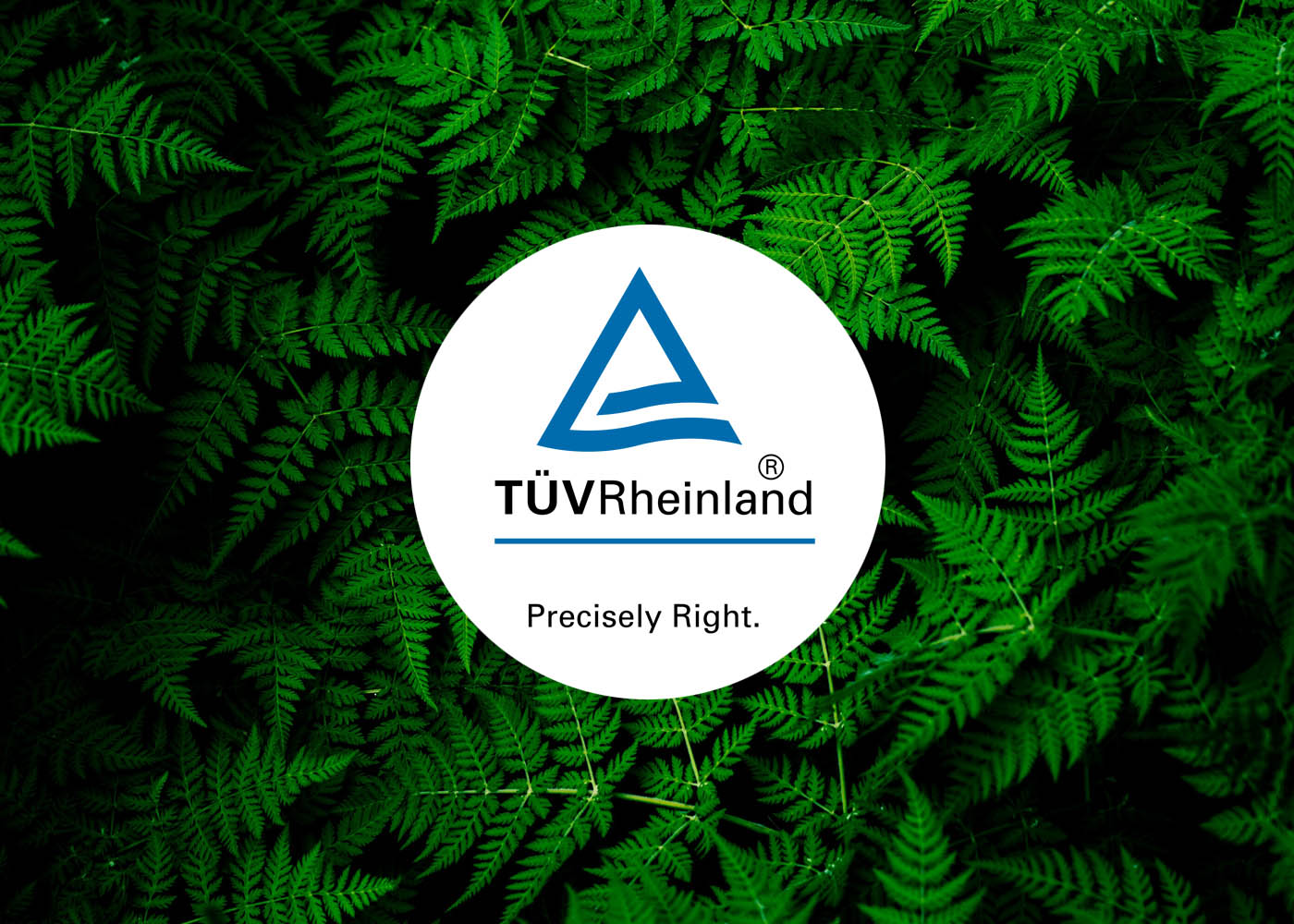 TÜV Rheinland Cert GmbH is an independent auditor which has carried out an audit of the HAI foundries in Ranshofen and Santana. 59 criteria within the three pillars of sustainability:
Corporate management

Environment

Social issues
had to be met by HAI in the course of the certification process according to the ASI Performance Standard. As an expert producer of aluminium HAI is extremely proud of its successful certification because the company is utterly convinced of the importance of sustainability in the aluminium value chain.