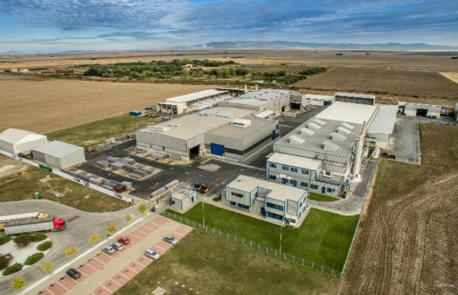 HAI foundry site in Romania certified according to ASI Performance Standard
Ranshofen (09.30.2020) – At the beginning of 2020, the aluminium expert Hammerer Aluminium Industries (HAI) achieved the ASI Performance Standard certification for the CASTING division at its Austrian site in Ranshofen. Now HAI CASTING in Santana, Romania, has also received ASI certification.
Sustainability as a focus at all locations
The official certification in both HAI foundries according to the ASI standard, one of the highest industry standards with regard to sustainability and responsible behaviour in the aluminium industry, is evidence of Hammerer Aluminium Industries' strong focus on sustainability along the aluminium value chain.
HAI had to meet 59 criteria within the three sustainability pillars of
corporate governance
environment
social affairs
as part of the certification process of the Aluminium Stewardship Initiative (ASI).
To do so, Hammerer Aluminium Industries relies on the consistent use of recycled aluminium.  HAI ensures that aluminium scrap from all product segments and at all locations is recycled and thereby consistently contributes to climate neutrality and recycling management. 
CEO Rob van Gils emphasises: "We are delighted that shortly after the ASI certification in Ranshofen, the casting in Santana also rec
eived the certificate, underlining the high standard of the foundry. For us, the sustainable design of our business processes is a task that can only be achieved by joining forces at all locations. And it works!"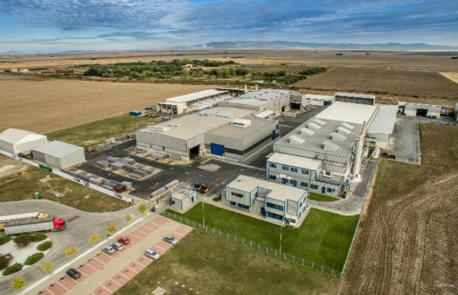 HAI foundry site in Santana/Romania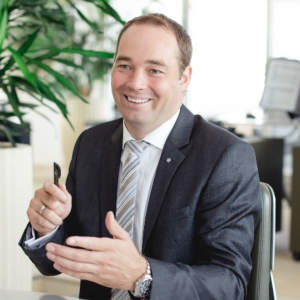 CEO HAI Group Rob van Gils
(photo credits: HAI) 
HAI Group
Hammerer Aluminium Industries employs 1,600 people. Founded in 2007, the company has its headquarters in the Upper Austrian town of Ranshofen as well as seven other facilities in Germany, Poland and Romania. HAI has a very special history of success. The company combines the dynamic and innovative spirit of a young enterprise with the experience of a traditional business. In its three production divisions of Casting, Extrusion and Processing, HAI registered sales of around 501 million euros in 2018. HAI Group products are not just found in the automotive industry but also in the construction sector, transport technology, electrical engineering applications, as well as machinery and plant engineering.
Media contact:
Elfriede Dicker, Assistant GF & Marketing HAI Group
Hammerer Aluminium Industries Holding GmbH
Lamprechtshausener Straße 69
5282  Ranshofen, Austria
0043 7722 891 2540
0043 664 884 61096
elfriede.dicker@hai-aluminium.com