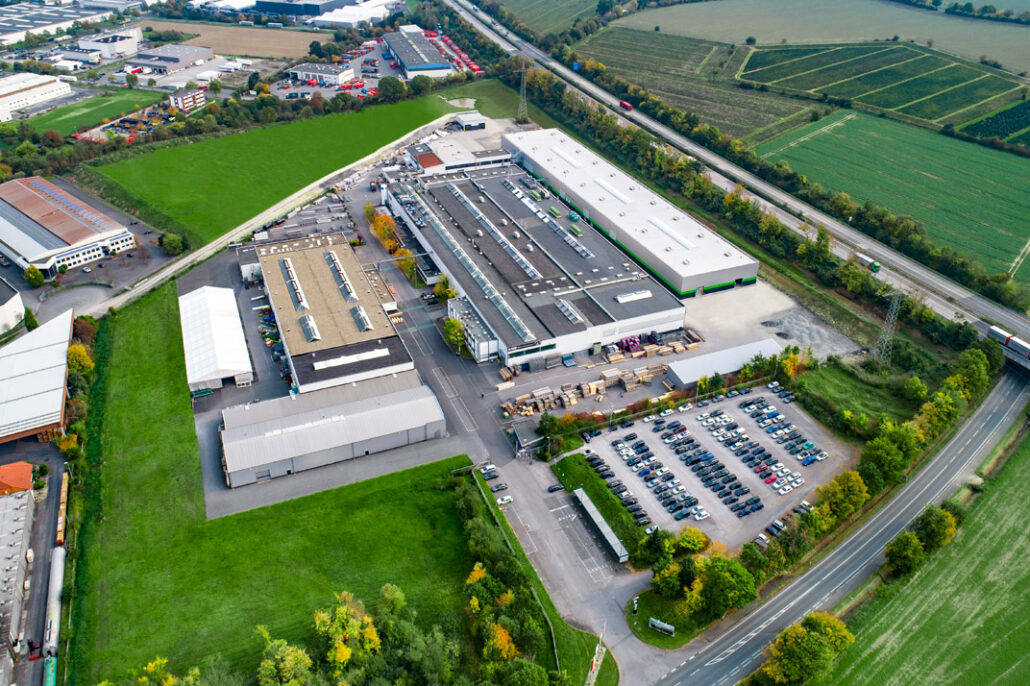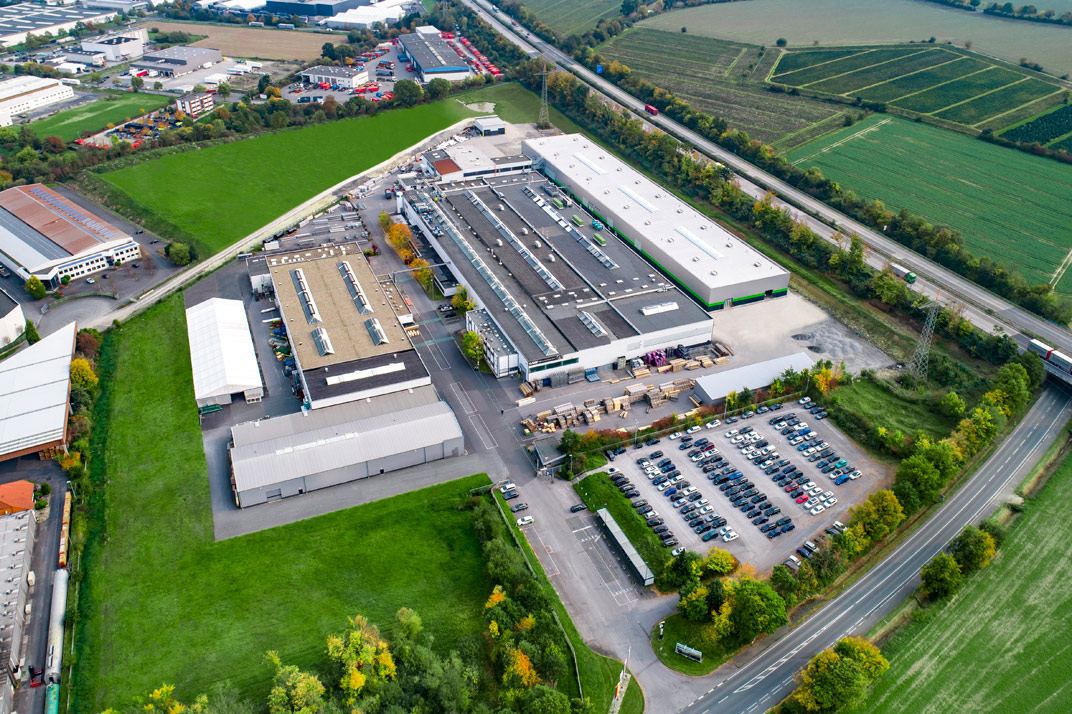 HAI increases investment package by 25 million euros
Hammerer Aluminium Industries is focusing on strong investments throughout the HAI Group. Thus, in 2023, the already released investment package of 100 million euros will be increased to a total of 125 million euros. The add-on of 25 million euros will be invested at the Soest site (Germany).
Ranshofen (21.03.2023) – Aluminium expert Hammerer Aluminium Industries (HAI) is increasing its 2022 investment package by 25 million euros this year. HAI is thus investing a total of 125 million euros in important milestones of its consistent growth and sustainability strategy.
Additional major investments at the Soest site
The upgrade of 25 million euros enables HAI Extrusion Germany in Soest to make several important investments in a future-proof location. The construction of a 2,600 m² production hall will provide additional space for the intensive further processing of the products extruded at the site into ready-to-install components.
With modern CNC equipment as well as various assembly systems, the production capacities for car manufacturers are expanded and space is created for further expansion.
The strong growth at the Soest site also requires the realisation of a new administration building including a new canteen and customer centre. Logistics will also be expanded with a warehouse including flow and mobile racking. In addition, three photovoltaic systems with a total output of 1.4 MWP are installed, with which the HAI Group consistently pushes its sustainability strategy.
Capacity expansions in Ranshofen and Cris
With the investment volume of 125 million euros, the aluminium expert is also implementing capacity expansions at the Ranshofen and Cris (Romania) sites, as planned. In the Ranshofen extrusion plant, investments are being made in a highly automated 60 MN extrusion line with all upstream and downstream production facilities on an area of around 8,000 m². At the same time, a 14,000 m² state-of-the-art logistics centre is being built in Ranshofen.
At the Romanian site in Cris, investments are being made in a highly automated 40 MN extrusion line with the associated infrastructure, and production capacity is being significantly expanded. In Cris, production is designed for high-quality products for the solar, construction and industrial sectors.
Pioneer in sustainability
"With the investment sum of 125 million euros as well as the recent investments in our company locations, we as the HAI Group are optimally positioned to offer flexible capacities with excellent quality for our customers in the transport and construction industries. Our customers in the transport, industry and construction sectors benefit from flexible capacities and excellent quality," says Rob van Gils (CEO of the HAI Group), underlining the importance of the investments.
All planned projects comply with the latest available standards in terms of environmental protection, energy consumption and safety. This also underlines the ambitious sustainability strategy that makes Hammerer Aluminium Industries a pioneer in lightweight aluminium construction. As recently as the beginning of 2023, HAI was awarded GOLD status in the sustainability ranking of the renowned platform EcoVadis. 
HAI location in Soest (D)
33 MN Extrusion line in Soest (D)
photocredit: HAI
The HAI Group
Hammerer Aluminium Industries employs 2,000 people. Founded in 2007, the company has its headquarters in Ranshofen, Upper Austria, and eight other locations in Germany, Romania and Poland. HAI looks back on a special success story. Here, the dynamism and innovative spirit of a young company are combined with the experience of a traditional business. In 2022, HAI realised a turnover of 990 million euros in the three production areas of casting, extrusion and processing. The products of the HAI Group can be found in the construction sector as well as in automotive and transport technology, electrical engineering and mechanical and plant engineering.
Media contact:
Elfriede Dicker, Management Assistant & Marketing HAI-Group
Hammerer Aluminium Industries Holding GmbH
Lamprechtshausener Straße 69, 5282 Ranshofen, Austria
0043 7722 891 2540, 0043 664 884 61096
elfriede.dicker@hai-aluminium.com