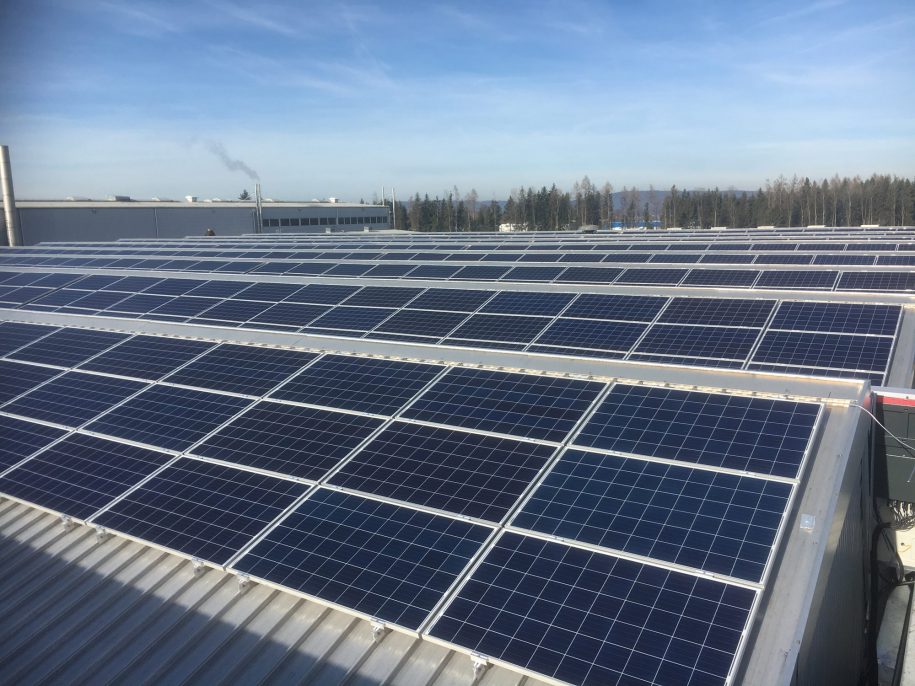 Green energy: consistent green energy strategy at HAI
Hammerer Aluminium Industries pursues a consistent green energy strategy. Due to its massive commitment the aluminium expert HAI has been able to improve its carbon footprint significantly.
Ranshofen (28/04/2021) – The aluminium expert Hammerer Aluminium Industries (HAI) considers green energy as an important pillar in the strategy for aluminium products with a sustainable performance.
100 % electricity from renewable energy sources
By purchasing 100 % CO2-neutrally produced electricity from renewable energy sources HAI is committed to the green energy revolution. At the two largest locations of the HAI group, in the Austrian Ranshofen and German Soest, HAI has relied on "green energy" for 2 years now. Due to this change we were able to save around 21,000 tons of CO2 at both locations in 2020. Since January 2021 also the two Romanian locations have been provided with electricity from renewable energy sources. Thus, a major part of the HAI Group has completed the energy revolution.
Rob van Gils, CEO of the HAI group says: "Green energy is part of our uncompromising sustainability strategy along the entire value-added chain. Thus, we emphasise our effort to contribute to a better future and show that aluminium is part of the solution for the ambitions of the EU Green Deal."
Photovoltaic system in Ranshofen further extended by 3,000 m²
Also the company locations are used to produce environmentally friendly energy. The photovoltaic system with an area 6,300 m² which was installed on the roofs of the HAI in Ranshofen in 2019 was extended by a collector area of further 3,000 m² at the beginning of 2021. Thus, one of the largest photovoltaic self-consumption systems in Austria was further extended. Over the last few years HAI was able to save approx. 500 tons of CO2 annually at the location Ranshofen with solar power generated on its own roofs. Due to a further extension of the photovoltaic system this value will further increase. Further photovoltaic projects at other company sites are waiting in the wings.
Rob van Gils, CEO HAI Group
Photovoltaic system on the roofs of the HAI in Ranshofen

The HAI group

Hammerer Aluminium Industries employs 1,800 people. The company was founded in 2007 and has its headquarters in Ranshofen in Upper Austria as well as seven further locations in Germany, Romania and Poland. HAI can look back on a great success story. It combines dynamics and the innovative spirit of a young company with the experience of a traditional business. For 2021 HAI forecasts a turnover of around 520 million euros in the three production areas Casting (foundry), Extrusion and Processing (mechanical further processing). The products of the HAI Group can be found in the construction sector, automotive, transport and electrical engineering as well as mechanical and plant engineering.
Media contact:
Elfriede Dicker, Assistant to the management & Marketing HAI Group
Hammerer Aluminium Industries Holding GmbH
Lamprechtshausener Straße 69
5282  Ranshofen, Austria
0043 7722 891 2540
0043 664 884 61096
elfriede.dicker@hai-aluminium.com