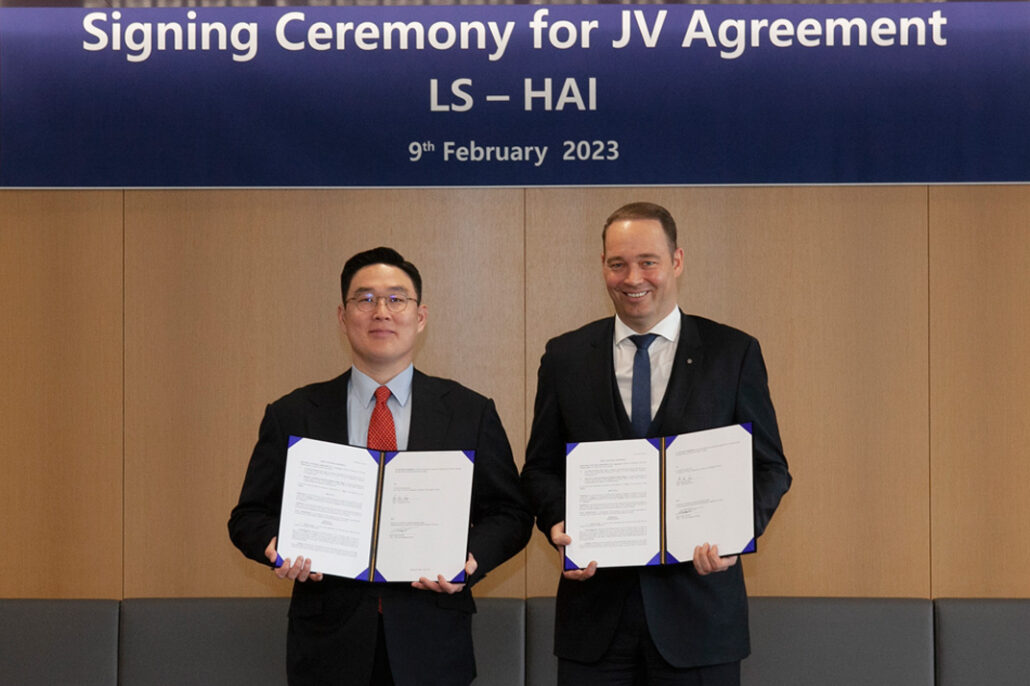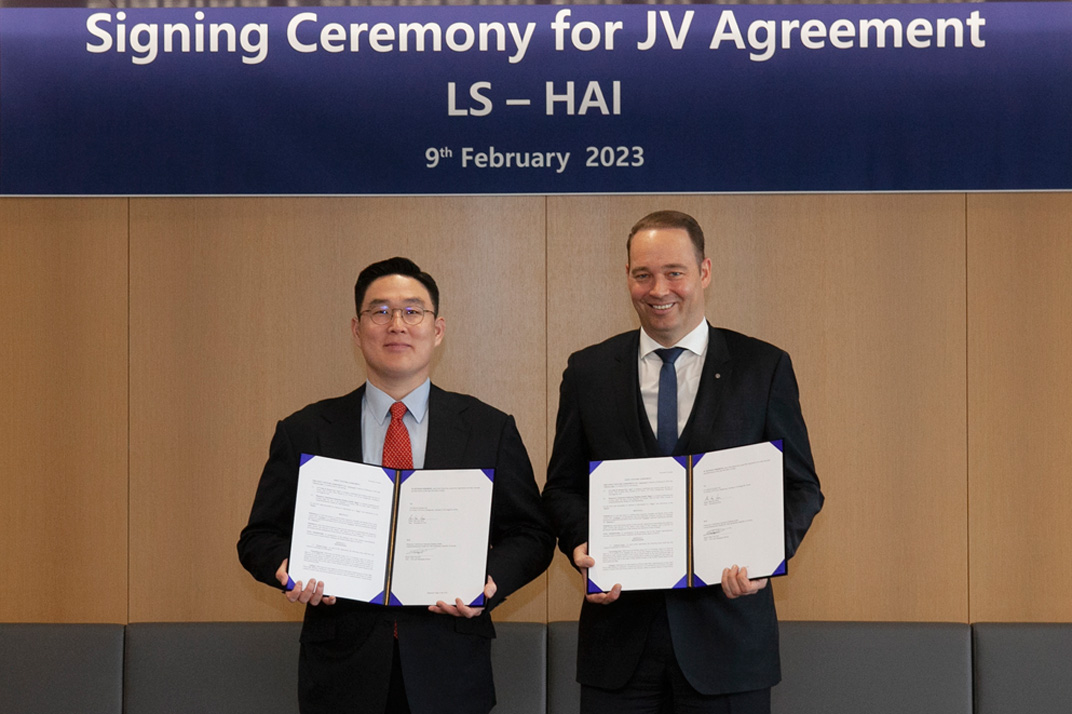 HAI and the Korean company LS C&S establish joint venture
Hammerer Aluminium Industries relies on strong partnerships to further advance the strategic development of the HAI Group. The Austrian aluminium specialist and the Korean company LS Cable & System (LS C&S) have now agreed to invest in the establishment of a joint company.
Ranshofen (16.02.2023) – Aluminium expert Hammerer Aluminium Industries (HAI) and Korean company LS Cable & System have agreed to set up a joint venture based in Korea. The new JV plans to manufacture high-strength aluminium products – starting in 2025, aluminium components for electric vehicles will be produced for the Korean market.
Exploiting synergies between the two companies
To this end, both companies are contributing their technological competences to the joint venture in order to increasingly enter the market for extruded products for electric vehicles. LS C&S has long been a supplier of high-strength aluminium parts for internal combustion engine vehicles to Hyundai Motors and Kia through its sister company LS ALSCO. HAI is the industry leader in complex aluminium components for electric vehicles and already supplies to all major OEMs in Europe. HAI CEO, Rob van Gils is delighted with this new partnership: "With this joint venture, we can strengthen our focus on the production of highly complex aluminium components for electric mobility while serving the Korean markets locally."
Photocredit: LS C&S
The HAI Group
Hammerer Aluminium Industries employs 2,000 people. Founded in 2007, the company has its headquarters in Ranshofen, Upper Austria, and eight other locations in Germany, Romania and Poland. HAI looks back on a special success story. Here, the dynamism and innovative spirit of a young company are combined with the experience of a traditional business. In 2022, HAI realised a turnover of 990 million euros in the three production areas of casting, extrusion and processing. The products of the HAI Group can be found in the construction sector as well as in automotive and transport technology, electrical engineering and mechanical and plant engineering.
Media contact:
Elfriede Dicker, Assistant to the Management & Marketing HAI Group
Hammerer Aluminium Industries Holding GmbH
Lamprechtshausener Straße 69
5282  Ranshofen, Austria
0043 7722 891 2540
0043 664 884 61096
elfriede.dicker@hai-aluminium.com